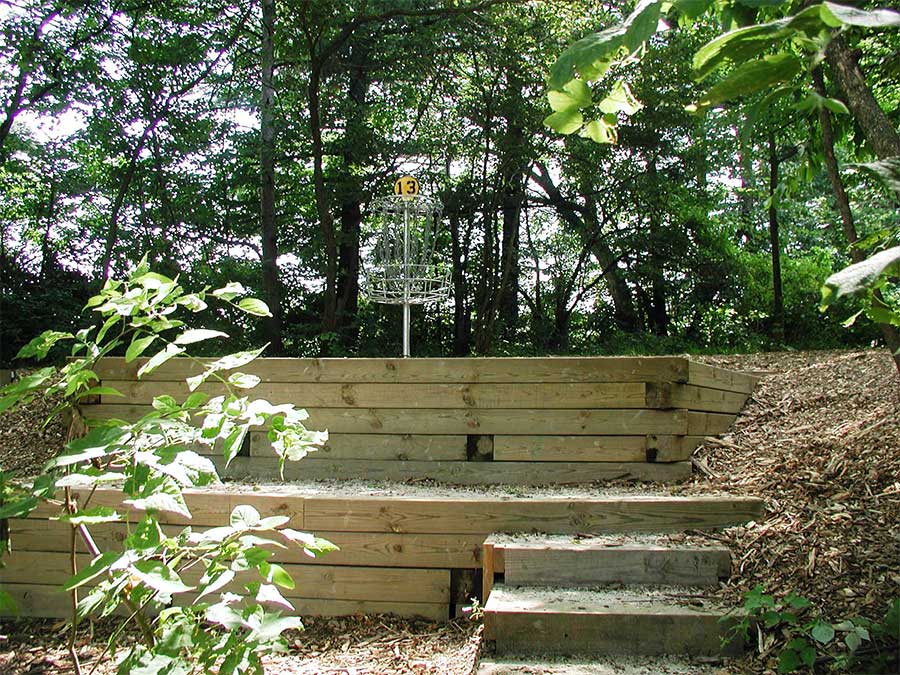 The Oaks Disc Golf Course, operated by the Mokena Community Park District, is a PDGA championship-rated, 27-hole course. The course was constructed in 2005 and is ranked by players as one of the best in the nation.
The 27-hole course has partially Mach VII baskets. There's 54 tee boxes. Each hole has a white tee with a concrete pad and a red tee with a rubber pad. The course has a par of 105. Its length varies from 7,185 to 8,840 yards, offering players of all ability a challenge. Uniquely nestled among thirty-two acres of hundred-year-old majestic oaks, steep ravines, and rolling terrain, holes vary in distance from less than 300 ft. up to 400 ft. and over. Players gain entry to course walking along a pond and gently spraying fountain. Benches scattered throughout the site provide players with an opportunity to relax between holes.
Stop at The Oaks Recreation Center and browse through our selection of Innova discs for sale. We stock DX, Champion, Star and I-Dyes. You won't be disappointed.
Photographers:
Still photography, filming, and digital imaging are permitted for private, non-commercial use only.  All professional photographers, wedding parties, and private groups larger than 5 people taking photos/videos on Mokena Community Park District property are required to obtain a photography permit, per General Use Ord. 4-4. Permits do not include the Disc Golf Course. Disc Golfers ALWAYS have the right-of-way on the course.
https://www.mokenapark.com/parks-and-facilities/disc-golf.aspx